Di Chilvers is an Advisory Consultant in Early Childhood Education offering bespoke consultancy, training, professional development initiatives and evaluations to support the development of high quality provision and exemplary practice, in the Early Years Foundation Stage (EYFS) with babies, toddlers and young children (0-7).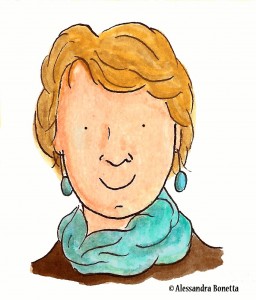 Di works in partnership with settings, schools and LA's across the country to support the development of exemplary early years practice. Her collaborative approach is firmly rooted in principles of best practice with a strong connection to the philosophy and theory of young children's development, thinking and learning, best summed up by the pioneering early years educationalist Loris Malaguzzi:
Children are thrilled and grateful when adults want first to understand them and then to help them
Di's  work  is based on 38 years' experience in education and influenced by the early years philosophy of Reggio Emilia, the Danish kindergartens, particularly Forest Schools and the Te Whariki Early Years Curriculum in New Zealand.
She was a National Strategies Regional Adviser for the Early Years Foundation Stage and a Senior Lecturer in Early Childhood Education at Sheffield Hallam University  where she developed and led a range of programmes.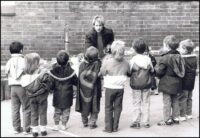 Having originally trained as a Nursery Nurse (NNEB) Di became an early years teacher and worked in further and higher education.  Di taught in Nottingham, for many years, where she developed a particular interest in children's thinking and talk, play and child- led learning.
Di has worked in Ghana with teachers in a school with 900 children where she discussed how young children learn through play, introduced treasure baskets and 101 uses for a cardboard box!  She worked with students on a degree programme in early intervention and support for families, at the University of Nizwa in Oman focussing on children's needs, rights and entitlements. Several study tours to Reggio Emilia, Denmark and India have given Di a wide perspective on early education.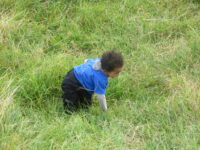 A visit to New Zealand fulfilled a long time ambition of Di's; with visits to early years settings, centres of innovation and a Maori Immersion Centre which involved climbing up Mt Eden with the children some of who were only two!.
Di is a writer and author having written several books and articles on philosophy and practice in the early years — see resources.
Di has been a member of Early Education for over 32 years and was the Chair of the Sheffield Branch.
Di is a Board Member of the Sheffield Hallam University  Institute of Education and a Trustee (Non Exec Director)of the Five Rivers Multi Academy Trust in Sheffield